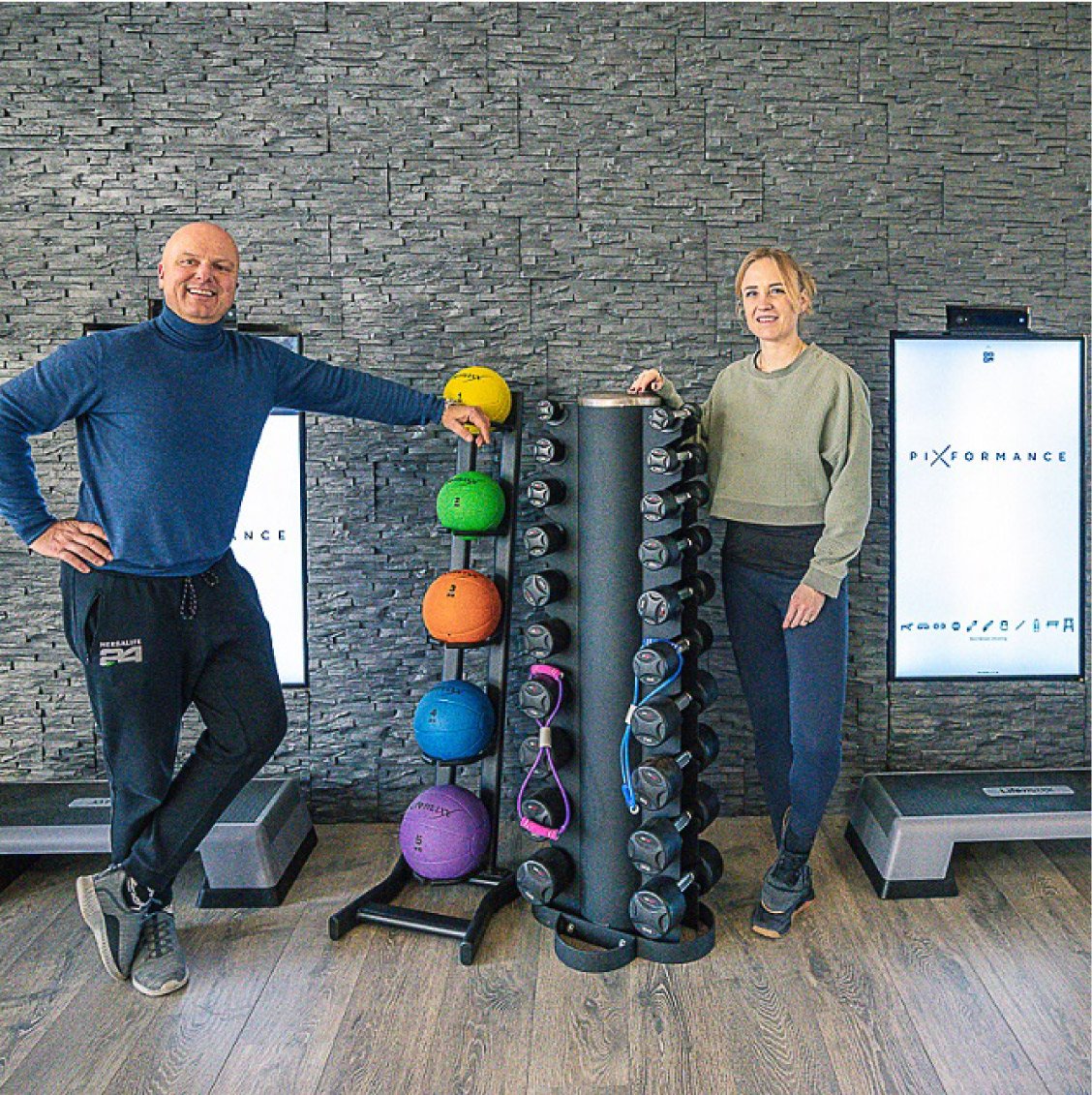 Sophie Suffis en Peter De Pandelaere
Sophie en Peter hadden beiden een ongezonde, gejaagde levensstijl vooraleer ze Healthy Club hebben opgericht. Sophie draaide lange dagen in het onderwijs als lerares Nederlands en Frans. Peter kwam als zoon van een brood- en banketbakker eerst in de bakkerij terecht om vervolgens vertegenwoordiger te worden in horecaproducten. Ze waren 7 op 7 aan het werk en leidden een druk, ongezond leven. Tot in 2011 de klik er kwam om gezonder te gaan leven.
Hun nieuwe leven beviel hen zodanig dat ze in 2013 beslisten om ook anderen te helpen bij het nastreven van een evenwichtige levensstijl. Zo zag Healthy Club het levenslicht. Eerst werd Peter fulltime gezondheidscoach; 2 jaar later zette Sophie de stap.
Vanuit hun charmante en comfortabele sportstudio in Kortrijk begeleiden ze zowel sportievelingen als recreanten onder het motto 'Making the world happier and healthier'.